Teacher, Friend, and Coach
In August of 2021, I went to the first day of tennis tryouts. When I first walked up I ran into the head tennis coach Dana Differding. She asked my last name and when I told her Chipchase she immediately knew my sister and was excited to meet me. She was wearing lululemon joggers and a tennis visor. My first thought was that she was rich and rude. As the tryouts went on through the week I learned Mrs. Differing made short snippy jokes, which initially aggravated me. At the end of the week, she announced I had made varsity and would be on her team all season. I was nervous because at this point Mrs. Differding intimidated me.
As the season progressed I realized Mrs. Differding and I were very alike. She quickly became my school mom and the person I would go to for everything. She was the person I trusted at school. Diffey made a huge impact on my life. Diffey is the reason I strived throughout my freshman year. 
On June 29, 2022, I was leaving Hurricane Harbor when my mom received a call from Mark Ribbons. He said, "I'm calling to inform the varsity tennis players and their families that head coach Dana Differding has passed away." I still remember the chills running through my body and how I screamed in disbelief. I didn't believe that my best friend was gone. All I could think about was that the only teacher I trusted and that made me excited to go to school was now gone.
Diffey had a significant impact on many people's lives. Mr.Voilheim, now the head tennis coach for both the boys' and girls' tennis teams, was very close to Diffey. "She was a truly special person who always was at 100 miles an hour!  She would always be fired up about something or someone and always had a funny comment to say.  She genuinely cared about other people and was always willing to help." Being so close to Diffey the loss of Diffey had a significant impact on him, "The world is a little less interesting, there are times when I hear a story or situation which I think, "I gotta tell Diff about this" and she isn't there anymore but it still makes me smile just picturing what her response or reaction would be."
Megan Hackman a former Wauconda High School student was very close with DIffey. Megan felt, " Diffey was someone she could always turn to because they bonded over their mother's fight against breast cancer." Diffey taught many things but the most important being that "No matter what is going on in your life it will always be okay." said Megan. Diffey was Megan's coach for 3 years and "throughout every year Diffey was always there to listen, give advice, coach, and without failing to make everyone around her smile."
Diffey made a massive impact on several people's lives. She was more than a teacher. She was a teacher, a coach, and most importantly a friend. I will forever be thankful for the time I had with her, the opportunities she gave me, and the determination she taught me. Diffey, I will never give up, I promise.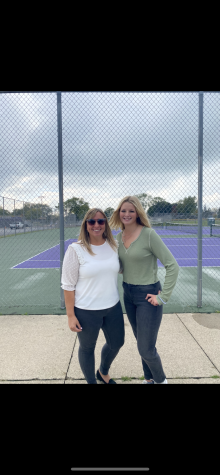 Leave a Comment
Your donation will support the student journalists of Wauconda High School. Your contribution will allow us to purchase equipment and cover our annual website hosting costs.
About the Contributor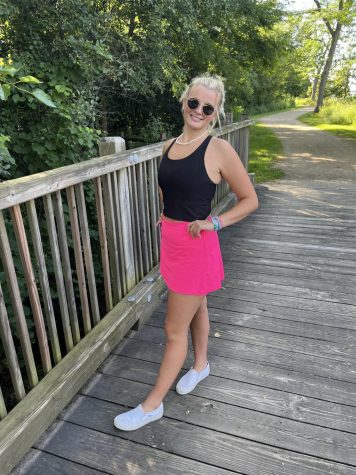 Reese Chipchase
https://drive.google.com/file/d/1Cf_p7QTlh83G4sN9EN4dniMNQrG2N2C3/viewReese Chipchase, a sophomore at Wauconda High School, has dedicated her life to her...