Banning TikTok? No, ban 5-minute Crafts.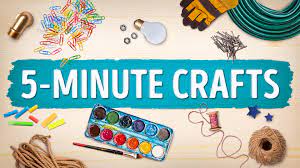 We all know 5-minute crafts is a complete waste of time. They make quick clips of people trying to get around a project in just "5 minutes". Though every time they make a ridiculous object that never works and ends up taking much longer than five minutes. Everyone is talking about how they want Tiktok banned, you should ban the real culprit… 5-Minute Crafts.
Here's what freshman Melody Manzella has to say on the matter, "Ok they built a pool in one video, that's not five minutes, that's four days. And that is also a huge waste of time. Why not just buy one? Another one I saw was someone put paper eyeballs on their eyes at work to convince their coworkers they were sleeping. That's just how dumb these things are." I have to agree with her! Half of their videos are trying to fix a hole in their shoes or in this case build a pool in under five minutes. That just isn't possible and if it was, it would probably fall apart!
My question is where do these people come up with this? Yamiled Diego Becerra, a freshman at WHS, is asking the same thing. "I don't get it. They always pop up on my feed and it makes me so mad. I don't get why they can't just do things a simple way. The "crafts" they do literally take longer than just fixing it a normal way. Their hacks are even worse. At Least on TikTok I could learn something, if you watch their craft videos you're just wasting your time." Yami is 100% right. Their tips and tricks aren't even helpful. If anything you're better off not fixing it at all than trying to use their solutions.
All in all people are worried about TikTok ruining their lives… 5-Minute Crafts are doing more damage. Not only is TikTok fun to scroll endlessly on, it actually might teach you a useful way to do something. 5-Minute Crafts is not only taking time out of your day, it will never teach you anything.
Leave a Comment
Your donation will support the student journalists of Wauconda High School. Your contribution will allow us to purchase equipment and cover our annual website hosting costs.
About the Contributor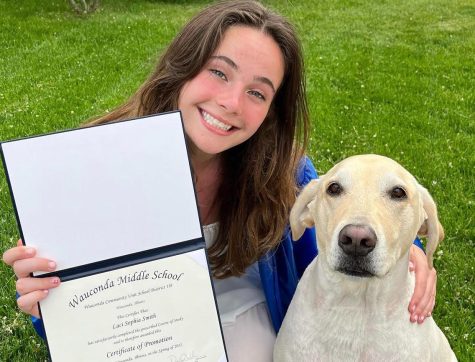 Laci Smith
Laci Smith is a freshman at Wauconda High School who loves to be in the gym and outside playing with her dogs. Apart from being involved at school, Laci...