The Spectacular Spirit Nails
 On Wednesday, April 5th  Lily and I had appointments to get our nails done at Spirit Nails located in island lake. Our appointments were at 5:45 and we got there 5 minutes early. When we walked in we were smacked in the face by the smell of nail polish and nail polish remover. The owner Jenny greeted us and asked how she could help us,  we explained we had appointments for full sets, then she told us to pick our colors and sit in the waiting area. After we picked our colors and sat down it was 5:50. It was around 6:10 when they finally started on Lily's nails. They glued on the nails and put on the acrylic powder by this time it was 6:30 and I was still waiting even though my appointment was at 5:45. Shortly after Frank started doing my nails. The lady doing Lily's nails got up and started doing another lady's nails. Once Frank got my nails filed and shaped he told me to wash my hands then he got up and started doing Lily's nails. Before he started doing the design she wanted the original nail tech came back and Frank started painting my nails. He finished my nails a little after 7. I was very happy with the way my nails looked but Lily's nails were very skinny, crooked, and they stook up straight. Overall i would recommend Spirit Nails but I would ask for Frank and go during the day when its less busy.
Leave a Comment
Your donation will support the student journalists of Wauconda High School. Your contribution will allow us to purchase equipment and cover our annual website hosting costs.
About the Writer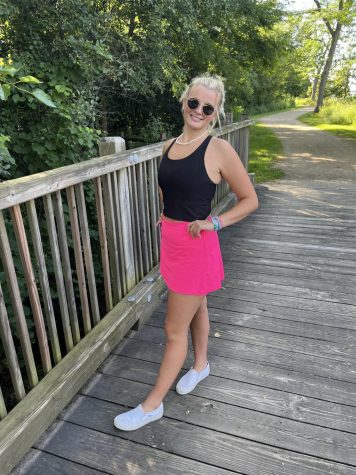 Reese Chipchase
https://drive.google.com/file/d/1Cf_p7QTlh83G4sN9EN4dniMNQrG2N2C3/viewReese Chipchase, a sophomore at Wauconda High School, has dedicated her life to her...