Honoring Mrs. Differding
Over the summer, the loss of head tennis coach, Dana Differding, otherwise known as Diffy had a tremendous impact on several people. The varsity tennis team knew they needed to honor Diffy and the amazing person she was. Three student-athletes: Megan Hackman, Ella Ciaburri, and myself set up a meeting with athletic director Mr. Ribbens to come together to find a way we can honor our coach. We came up with several ideas: reserving her parking spot, naming the courts after her, making patches for our varsity jackets, getting a bench, etc. Unfortunately, we couldn't rename the courts after her yet, we have to wait two years but, when that becomes possible we will do so. The school did not allow us to reserve her parking spot. The only options we were left with were the bench and the patches. As of now, the bench is in progress. The bench will be purple with a plack on it saying "on your toes". The bench should be here around May, and when it arrives there will be a small ceremony. Although we are very excited for the bench coming Ella Ciaburri said, "I think it's great that we are getting a bench,  and I am excited for it, but I do think the school should have done more to honor her, especially in the beginning of the year" and I agree with her I think more could have been done. We just wish they would have at least mentioned her at the very first assembly of the year. Megan Hackman says, "The bench is good for the meantime till they name the courts after her." Clearly the team is very excited about the bench coming but we can't wait to name the courts after her.
Leave a Comment
Your donation will support the student journalists of Wauconda High School. Your contribution will allow us to purchase equipment and cover our annual website hosting costs.
About the Writer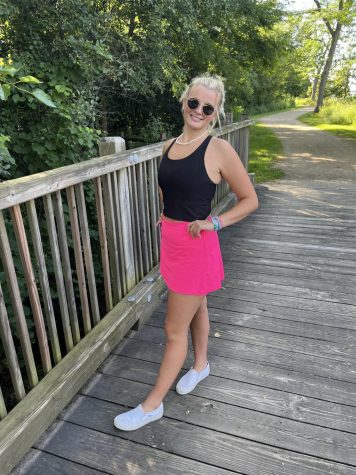 Reese Chipchase
https://drive.google.com/file/d/1Cf_p7QTlh83G4sN9EN4dniMNQrG2N2C3/viewReese Chipchase, a sophomore at Wauconda High School, has dedicated her life to her...