Love In All Forms
Valentine's Day is one of the most talked about holidays. It's the fifth highest consumer spending event in the United States. The heart shaped balloons, stuffed bears, candy hearts, and cards don't seem like a lot when it's for that special someone, but the total cost of money spent on gifts is close to 21.3 billion dollars. But who are those gifts for, and why are we willing to spend so much? 
Giving gifts is a great way of expressing gratitude. Whether it be small gifts like cards or something as big as a full bouquet of flowers, a gift can be an easy way to say thank you. And everyone deserves a gift on Valentine's Day. That can be a box of chocolates for a loved one, a flower for a parent, a hug for a friend or a new toy for a pet. Teachers such as Mrs. Swaim and Mr. Orisek like to buy gifts for their kids. They want to show their appreciation and love for their families through sweets, cards, flowers, and Legos.
"Simplicity is key," says Mr. Buck, an English teacher at Wauconda. "Gifts, no matter the size, are a way to show a little gratitude for all of the little things that someone does for you throughout the year." 
Many students feel gifts are a great way to brighten someone's day. "I like making people smile," says Ella Smith, a junior. Similarly, Evan Pehling buys stuffed animals for his boyfriend because "I know it will make him happy, so the cost doesn't matter." 
Valentine's Day is meant to celebrate love in all its forms. Whether it's platonic or romantic, it's a day dedicated to telling the people around you that you care. Whether you express that through candy heart, cheesy poems, or something as simple as a smile, be sure to tell the people close to you that you love them.
Leave a Comment
Your donation will support the student journalists of Wauconda High School. Your contribution will allow us to purchase equipment and cover our annual website hosting costs.
About the Contributor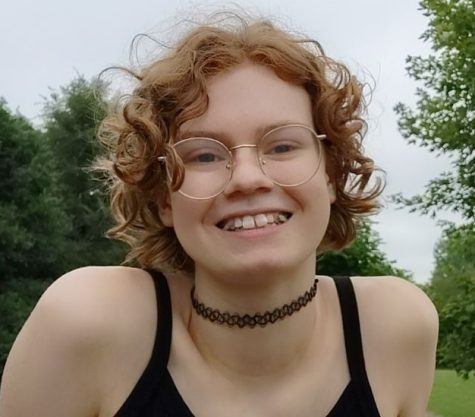 Sara Bernabe, Staff Writer
Sara Bernabe, a junior at Wauconda High School, is very art oriented. Whether it's drawing, painting, writing, or playing piano, art is the most important...