Falling Down Rabbit Holes
Wauconda High School's Production of Winnie the Pooh and Lookingglass Alice
Beginning April 19th, 2023 the Wauconda High School Drama Department performed Winnie the Pooh and Lookingglass Alice. Wauconda High School is the first school to perform Lokingglass Alice. Both shows are unique compared to other productions at the school. 
The shows are performed in a traverse stage, where the audience sits on two sides right next to the stage. When asked what it's like to perform in traverse Andrew Kimpton, a Freshman who played Winnie the Pooh, said "It presents an excellent challenge for us all". When directing on a traverse stage you need to make sure both audiences can see the actors. This means the actors are often standing on a diagonal with each other rather than facing the audience. By having the actors stay facing sideways you avoid making them spin around to see both audiences. 
Lookingglass Alice was also dual cast due to the intense physical activity that comes with the show's acrobatics. Carly Seidel, a Senior who played Alice, said that "Having two casts is a really fun way to see that despite two people having the same characters, with the exact same lines and blocking, these characters can be portrayed in completely different ways that both still work". Having two casts not only takes the physical load off the actors but also creates a more interesting show for those who see the show multiple times. With two casts actors can also work together to help each other learn lines and develop their characters. 
Winnie the Pooh is a cute one-act made using some of the stories and concepts from the original books. The actors take on the characteristics of the animal characters in their actions while still looking human. It is a more childish setting but it is still a memorable show. On the other hand, Lookingglass Alice is a show about progressing through childhood into adulthood. Both shows involve acrobatics but Lookingglass Alice has a lot more and it involves the lyra and Spanish web. Both are unique shows to be remembered forever. 
Leave a Comment
Your donation will support the student journalists of Wauconda High School. Your contribution will allow us to purchase equipment and cover our annual website hosting costs.
About the Contributor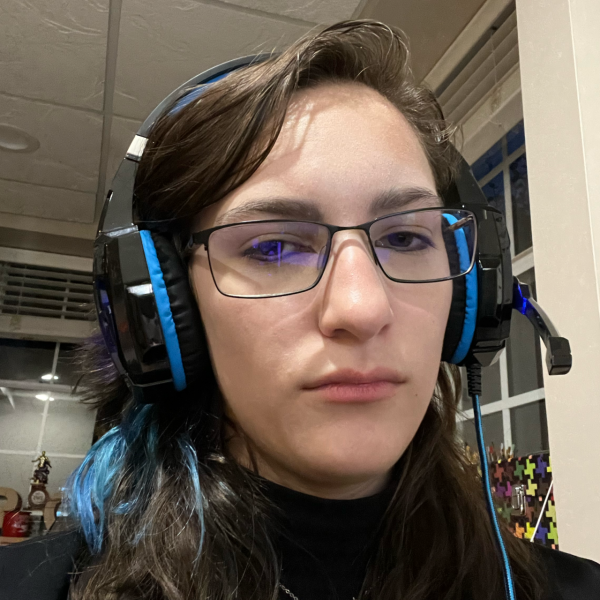 Eein Senkowski, Staff Writer
Eein is a sophomore at Wauconda High School who will be covering fine arts and theatre. He is a part of the schools theatre department along side the newspaper.